Cheap Blank Baby Shower Bingo Cards: Boys & Girls
Get cheap blank baby shower bingo cards! Throw fun baby shower party for mum to be expecting boy or girl! Pink, blue, nautical, elephant baby shower themes!
I want this bingo card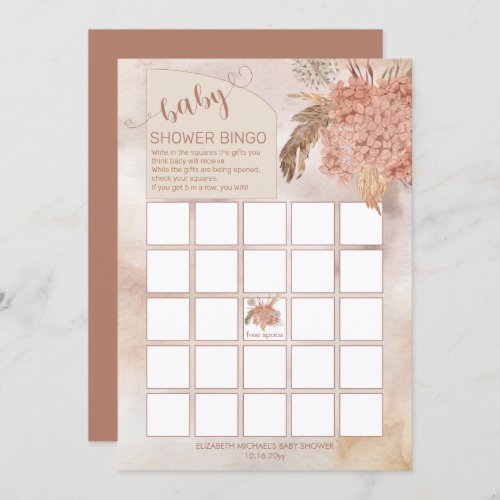 Here are cheap blank baby shower bingo cards in different themes and color combinations, handpicked from Zazzle for boy or girl. All cards are editable, easy to customize and will be perfect little touch for a mum to be celebration on a budget.
Check out all our baby shower stationary
Pink Elephant Baby Shower Bingo for Girls
Beautiful pink elephant baby shower bingo for girls features adorable baby elephant with romantic pink flowers and greenery and gold details.
Blue Elephant Baby Shower Bingo Games for Boys
Cute blue elephant baby shower bingo games for boys is designed with adorable baby elephant in light blue shades and clean, minimalist design. The second game card has watercolor dark navy blue background and little elephant on the gold moon.
Woodland Baby Shower Bingo Cards for Neutral Party
Woodland is very popular theme this season, so woodland animals baby shower bingo is a big hit! The first game card features cute animals on white and wood plank background.
Floral Baby Shower Bingo
Pampas grass hydrangeas baby shower bingo card. Boho blush pink floral gold baby shower bingo game.
Simple Blank Baby Bingo Board Template
Simple blank baby bingo board templates, printable blank baby shower bingo pdf.
Share